Life Style
Loving Vincent.. from the heights of creativity to the edge of madness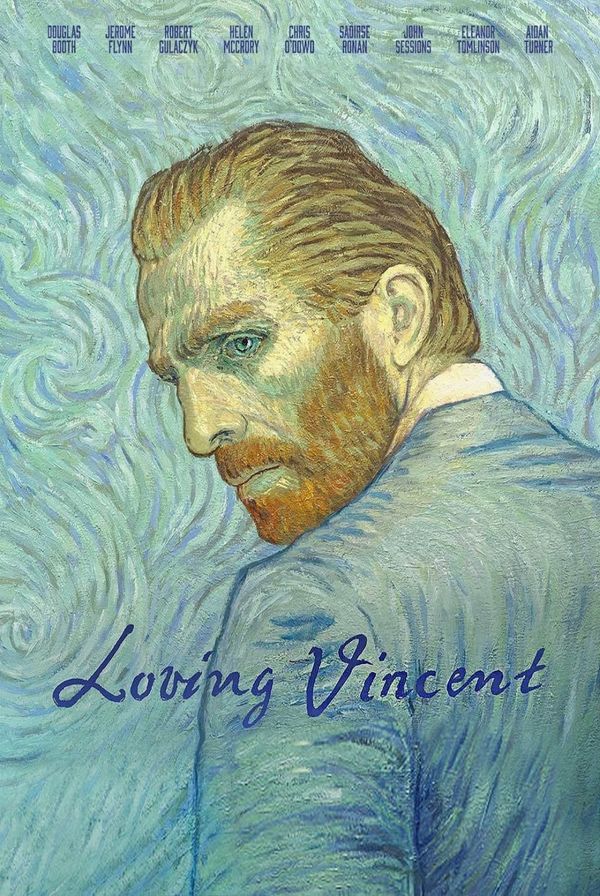 Here is a bleak life story, a burning mystery of death… "Van Gogh" and a sadness that will last forever.
▪️ The great cinematic "Loving Vincent" .. an animated film, a drama and a mystery .. a British-Polish co-production directed by "Dorota Kopiela" and "Hugh Welchman" in 2017. This film is the first work in the history of cinema that consists entirely of drawings It displays the most famous works of the famous Dutch artist "Vincent van Gogh" and his controversial life and death.
You will find yourself in front of a movie that is actually drawn by "Van Gogh" because the paintings from which the film was made were inspired by the most important works of the late painter .. and even the shape of the main characters were chosen to resemble the characters he drew himself .. Indeed, the actors who were selected for the work In the film, they are very similar to the characters of "Van Gogh" .. to combine all this and create a beautiful illusion that "Vincent" has returned to our time and made a film with his immortal drawings, through which he tells the story of his aches and failures that hastened his end prematurely.
The events of the film take place in 1891 in the French city of Arles, a year after the death of the artist "Van Gogh" .. after the postman "Joseph Rollin" discovered that he had overlooked the message of his friend "Van Gogh" that he had to send to his only brother "Theo".. Joseph sends his son Armand Rollin on a trip to Paris to deliver the artist's last message.
To be surprised that he also died six months after the death of his brother, the artist.. This request, which may seem to be easy, takes the young man on unexpected paths, to start an investigation and explore the details of the last year of Van Gogh's life by interviewing the people with whom he spent his days The latter..and followed by their various conversations and their doubts about the fact of his death..if he had already died or committed suicide.
▪️ The film is among the many works that dealt with the life of "Vincent van Gogh", or part of it, that aroused the interest of a number of directors and writers who made dozens of feature films and documentaries around him, as he turned into one of the symbols of contemporary culture.. The original idea of ​​the film came from the Polish painter and graphic artist. Animated Dorota Copella, who directed a film that is not concerned with telling the artist's story as much as the way he tells it, as he is too mature to turn into investigation events into the mystery of his death.. And the way of his death is not the ultimate goal of making it, but rather to introduce us to his complex psychological world and its contradictions that tormented him and who they are around him all his life.