Economy
Grupo Nutresa shares have grown 101% on the BVC since November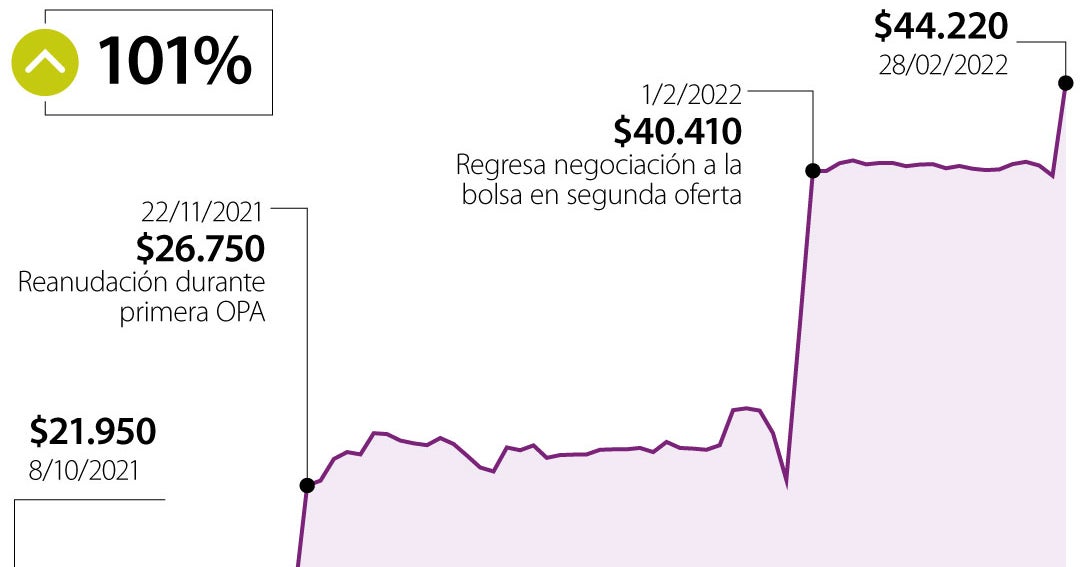 The acquisition offers presented by the Gilinski Group have injected liquidity into the Colombian Stock Exchange (BVC), especially the shares of Grupo Empresarial Antioqueño (GEA). Since November, Nutresa's stock has rebounded 101%, especially after closing up 10% at $44,220 per share.
The biggest growth peaks have occurred just after the Financial Superintendence of Colombia (SFC) authorized the operation and the action resumed in the public market. The first escalation occurred after the initial takeover bid was presented for US$7.71, when the price of the multilatin food company grew 23.15%.
The next escalation occurred at the beginning of the second month of the year, when Gilinski decided to increase the price of his offer, reaching US$10.48 for each species. In the stock market, said share increased 49.6% from $27,000 to $40,410. A similar case would occur once the negotiation of the same is resumed if the new purchase intention is approved, which would lead to a greater growth of the issuer.
In the case of Grupo Sura, a similar behavior has been evidenced, despite the fact that the preferential share has also taken a large part of the valuation while the ordinary share has been suspended. Between November and February the species being purchased has risen 46.73%.
As happened with the food multilatina, the greatest growth has occurred when the negotiation resumes. With the first round there was an increase of 14.16% to $28,700, while during the second set of OPA, it climbed 33.89% to $36,420. Yesterday it closed down 10% to $31,950.